IKO Cambridge are 40 7/8 inch long and 13 3/4 inch wide and they have exposure of 5 7/8 in. The coverage per bundle is 33.3 per square feet. IKO Cambridge meet different standards such as the ASTM D3462, ASTM D3108, ASTM D316 - Class F, ASTM E108 - Class A, ASTM D7158 - Class H, CSA A123.5, and CSA A123.51.
---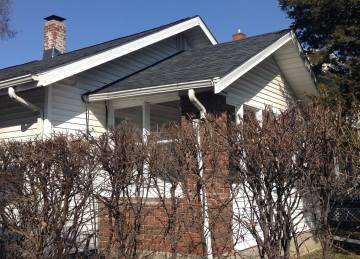 ---
IKO Cambridge is the widely used shingles from the IKO series. They are available in Advantage sizes which makes nailing easier for both residential and commercial roofs. The shingles are manufactured to meet different local and international standards for fire resistance, algae resistance, high wind resistance, impact resistance, tear resistance, heat resistance, and granule loss resistance.
IKO Cambridge is often used with the IKO PRO4 roofing system which comprises of eave protection, underlayment, roof starters, and ridge cap shingles. In addition, IKO Cambridge is available with IKO Warranty such as the Limited Warranty, Iron Clad protection, Limited Wind Warranty, Limited High Wind Warranty Upgrade, and Algae resistance warranty. Here are some advantages of installing IKO Cambridge shingles.
---
---